30.04.2019
Pagero Health Solutions' digital supply chain helps healthcare staff focus on patients, not paperwork
The European healthcare industry is under tremendous pressure to deliver better quality services more efficiently. Digitising the healthcare supply chain has proven to be key to both increase quality and reduce expenses.
"In the old days, if a nurse needed an item, they would have to telephone the hospital purchasing department," says Norbert Kruchen, MD of Pagero HBS Germany. "Now they can do it online and it is automatically 
integrated with the hospital's ERP system. That is what makes our solution unique: it does not only cover the supply chain, but integrates with the hospital's internal processes."
Pagero Health Solutions offers a complete solution for the healthcare sector, including hospitals, pharmacies and retirement homes, as well as manufacturers, resellers and suppliers. This service was recently expanded after Pagero
Group acquired HBS (Health Business Solutions) Germany in 2018. Pagero Group is one of Europe's leading e-business companies helping organisations digitise, automate, capture and interpret data. They have over 300 employees in 20 offices around the world.
Saving time and money
In 2008 Pagero HBS had 13 hospitals and 4 suppliers connected in their system. By 2018 internationally those numbers were over 430 and almost 300, respectively, across the globe.
"We are growing because we are able to offer real value," Kruchen continues. "The benefits of our solutions include increased efficiency, the elimination of communication errors, complete document trails and clear financial analysis for internal controls."
He gives their Pagero HBS Hospitalshop solution as an example. It provides the transmission of electronic orders, delivery notes and invoices, all of which go through one connection and interface. The data is synchronised between the hospital and supplier.
"There is no manual entry or sending of orders," says Kruchen. "You get fast processing of orders and a reduction of process costs. You receive the correct data in electronic format and you can check the status in real-time."
Automate boring tasks
Pagero HBS has studied how long it takes to process a paper invoice versus various electronic invoice formats.
"A typical paper invoice takes almost 27 minutes to process, from the postal mail entry, preparation, checking, release and payment," Kruchen says. "With an electronic invoice the time can be between 10 and 2 minutes, depending upon which processing steps are included."
The invoice solution automates invoice registration, directly links to the order workflow and updates data through integration with the customer's platform. By integrating processes and minimising manual steps, accidents are minimised and time is saved.
Mobile management of supply chains
Pagero HBS Mobile Application is another popular solution. It is suitable for all actors in a supply chain, such as manufacturers, merchants, logistics businesses, hospitals and clinics.
"The wireless scanner solution is optimised for paperless ordering, stocking and documentation processes. It gives access to an online database managed by vendors like Medtronic, Johnson & Johnson and B. Braun," says Kruchen. "Mobility is important, so we are continually expanding our mobile offering."
Administrators gain the benefit of expiration date monitoring and a clear assignment of product data to patient and case number. Nursesspend less time on ordering and stock taking, avoid communication errors and don't have to worry about each supplier's order process.
Healthcare reform brings opportunities
"Finnish healthcare is world famous in patient care and in healthcare innovations," says Toni Pihamaa, MD of Pagero Finland. "But there is much to improve, especially in administrative processes. By automating hospital logistics and finance processes, both hospitals and their suppliers focus on delivering higher quality in patient care. As Finland is in the middle of healthcare reform, we have a tremendous opportunity of improvement here. Finnish hospitals could take the giant leap forward with ready solution and not reinvent the wheel. Text: David J Cord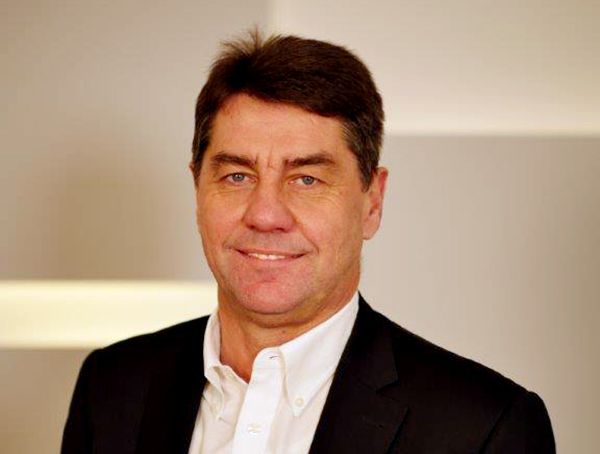 Norbert Kruchen, MD of Pagero HBS Germany