29.09.2017
Aviapolis Studios – the upcoming events venue in the Nordic region's most interesting metropolitan area
Around Helsinki-Vantaa Airport, the most significant urban airport area in the Nordic countries is under development, and its reputation and profile will be further enhanced by the global multipurpose center for the entertainment and media industries, Aviapolis Studios, which is currently under planning. 
The aim is to build the most modern entertainment and media concentration in the world in the most significant international airport area in the Nordic countries. At the center of Aviapolis Studios Media & Entertainment Hub, which covers a total of 65000 square meters of floor area, lies a world-class 5000-square-meter multipurpose and modifiable production and event venue. 
"The venue, which accommodates 3000–5000 persons, can host entertainment, music and gaming industry productions and tournaments and other events, such as big-scale live television broadcasts, concerts, conferences and trade fairs," says Mikko Leppilampi, who is in charge of the project concept and chairman of the board of Aviapolis Studios Oy. 
"This also allows international television, film and gaming industry productions to be carried out in Finland."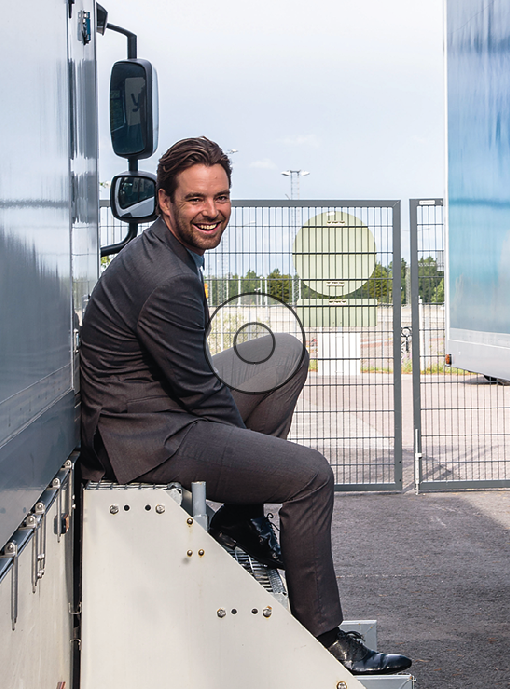 "The size and facilities of Aviapolis Studios allows TV-networks and production companies to better utilize big television format phenomenas for commercial gain," Mikko Leppilampi explains. "One simple example is by allowing live audience to buy tickets for the live-event tv-shows they love." Photo: KATJA TAMMINEN
Encounters give birth to ideas and business activities
According to Leppilampi, the aim of Aviapolis Studios is to be a kind of "ongoing Slush", where actors from various industries can meet daily, creating synergies and new innovations. "The importance of live events and conferences is continually growing. We need events where people and industries meet, innovate and cross-pollinate. Since time is precious, venues allow for a smooth transfer and versatile ecosystem with the necessary services," Leppilampi says. 
"The most significant airport hub in the Nordic region needs a world-class venue of its own. That is what Aviapolis Studios is."
José Valanta, Director of Business Development in the City of Vantaa, and Juha Jaakola, Director of Sales & Project Development at LAK Real Estate Oyj, also see Aviapolis Studios as a significant profile project. 
"When it materializes, it will bring an influx of people, events and services and strengthen the renown of Aviapolis as a metropolitan town that is alive around the clock."
Text: Eila Lokka